Install macOS Sonoma beta
To receive the beta firmware update for Apple Studio Display, you will need a Mac or MacBook running macOS Sonoma beta installed.
How to install macOS 14 Sonoma beta →
---
Update your Apple Studio Display
On your Mac running macOS Sonoma beta, go to System Settings > Software Update to install the firmware.
Make sure there is nothing plugged into the ports of the display or the update might fail.
Don't unplug your display while the update is in progress. While it's updating, you might see an ellipsis icon, a message asking you not to unplug the display, or a blank screen.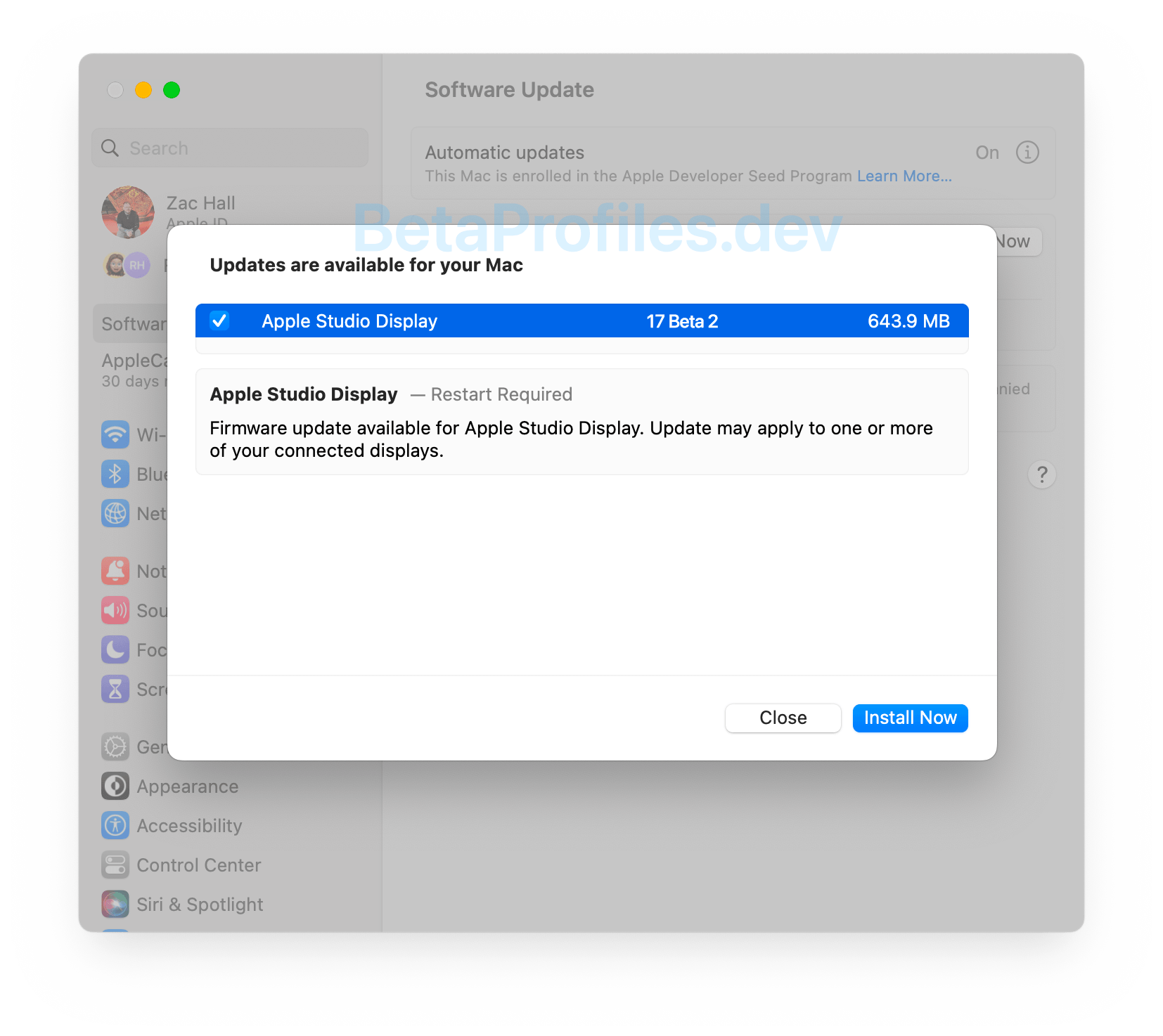 Apple has not provided details on what's included in the firmware update and no new features were found by those running the betas.
If an error occurred while updating your Apple Studio Display, here's how to troubleshoot it →
---
Check your firmware version
To check the firmware version of your Studio Display, press and hold the Option key, choose Apple menu  > System Information, then click Graphics/Displays. In the Studio Display section, the firmware version is listed next to Display Firmware Version.
---
Share this page